Named GQ's Breakthrough Actor of The Year in 2016 (AUS), Keiynan Lonsdale has quickly made a name for himself in the entertainment industry through the characters he has brought to life in film and television.
Lonsdale can seen starring as Bram Greenfeld opposite Nick Robinson, Katherine Langford and Jennifer Garner in Twentieth Century Fox's film "Love, Simon," directed by Greg Berlanti. Based off the novel Simon vs. the Homo Sapiens Agenda, the film follows 17-year-old Simon Spier (Robinson), a high schooler who hasn't told his family or friends he is gay, and doesn't know the identity of the anonymous classmate he has fallen for online. Resolving both issues proves hilarious, terrifying and life-changing. "Love Simon" garnered 66 million at the world-wide box office making it one of the top 10 highest grossing teen romance movies of all time.
On the television front, Lonsdale most recently starred on the international hit CW series "The Flash" as the iconic Wally West/superhero Kid Flash, who has superhuman speed. He joined the cast during season two, and last year it was announced that his character would transition to the network's "Legends of Tomorrow" as a series regular, staying within the DC Comics universe.
Born and raised near Sydney, Australia, Lonsdale always had a love for performing and the arts. At 13 years old, he received a scholarship to attend a local performing arts school, where he could focus on his academics while taking acting, dancing, singing, and writing. Upon graduation, he was cast as ensemble and the understudy for Tyrone in FAME The Musical, a role he played for 10 months. Once wrapped on the musical Lonsdale went on to book a handful of projects in Australia, including the starring role as Ollie Lloyd on the hit drama series "Dance Academy." He also dabbled in the hosting world, becoming the face of MTV Australia and New Zealand.
Working in scripted television and with MTV was the perfect bootcamp for Lonsdale, who was about to land one of his biggest projects to date, the second film in the "Divergent" film trilogy "Insurgent" (Lionsgate). He made his U.S. feature debut in 2015, starring as Uriah, a fellow "divergent" opposite Shailene Woodley, Theo James, Miles Teller and Ansel Elgort, and reprised his role in "Allegiant" the following year. In 2016, Lonsdale appeared in "The Finest Hours" (Walt Disney Pictures) with a supporting role as Eldon Hanan alongside Casey Affleck, Chris Pine and Ben Foster. In 2017, he reprised his role as Ollie in "Dance Academy: The Movie" (StudioCanal), and also secured a lead role in the indie horror film "Like. Share. Follow" for Blumhouse Productions.
Aside from his work in film and television, Lonsdale is extremely passionate about creating music, and is constantly writing and recording new records. In August 2017, he released the colorful anthem "Good Life" (available on Spotify and iTunes) off his upcoming album, release date TBA. He has also collaborated with international artists, and was featured on Kasbo's single "Lay It On Me" which reached #32 on Spotify's US viral charts, and Louis Futon's "Royal Blood."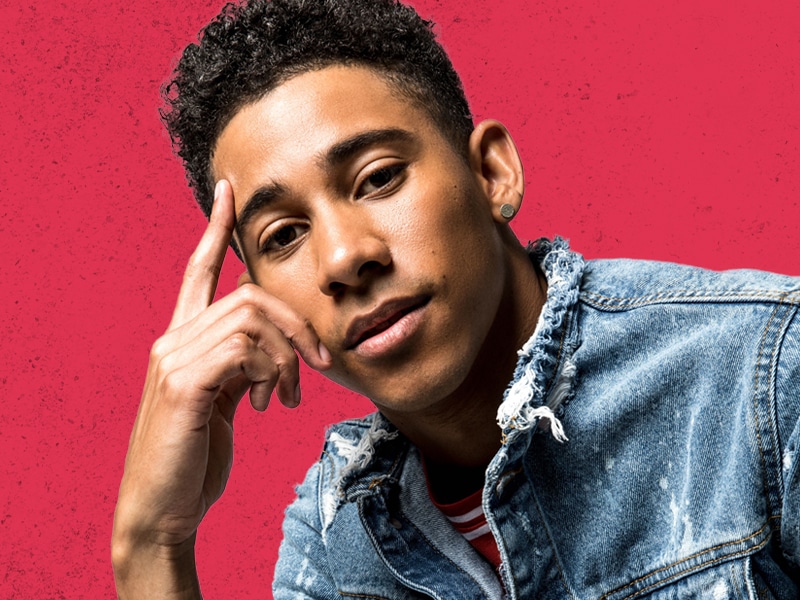 Love, Simon as Bram
The Flash as Wally West / Kid Flash
Legends of Tomorrow as Wally West / Kid Flash
Insurgent as Uriah
Allegiant as Uriah
Dance Academy as Ollie Lloyd