Actress Julie Ann Emery is best known for her breakout recurring role in "Better Call Saul," AMC's highly buzzed about prequel to "Breaking Bad." On "Better Call Saul," Julie Ann played the role of Betsy Kettleman, one of the most mysterious characters in the series, who at first glance appears to be an average wife and mother, but has much more going on underneath.
She can currently be seen as a series regular in season 3 of AMC's fan favorite, "Preacher". Julie Ann takes on the important role of Lara Featherstone, one of the Grail's best operatives, using disguises to deceive her target and has the ability to change her appearance in mere seconds.
Julie Ann made her big screen debut in the hit romantic comedy Hitch ("…a sweet turn by Julie Ann Emery as Eva Mendes' best friend"…USA TODAY), alongside Will Smith and Kevin James. Building on that momentum, she went on to star as Holly in the hit indie-comedy History of Future Folk and as Annie Cayne in the family film Dakota's Summer with Keith Carradine. Her most recent film project featured Julie Ann as a therapist to Mckenna Grace in "Gifted." The FOX feature film also starred Chris Evans.
No stranger to the small screen, you may also recognize Emery as "Ida Thurman" from the Emmy and Golden Globe winning mini-series "Fargo," starring Billy Bob Thornton, Martin Freeman, Oliver Platt, and Bob Odenkirk. She starred as Special Agent Jennifer Sampson in Rod Lurie's critically acclaimed series "Line of Fire ("an agent so fiery and confident…she's reminiscent of Jodie Foster in The Silence of The Lambs"…NY Daily News). Emery also worked with Lurie as Secret Service Agent Joan Greer on ABC's political drama series "Commander in Chief" alongside Golden Globe winner Geena Davis and Emmy winner Donald Sutherland. Emery appeared as Amelia Keyes in Stephen Spielberg's Emmy nominated mini-series, "Taken," and in recurring roles on USA's "Suits," DirecTV's "Damages," "The Riches" for FX, Showtime's Emmy-nominated drama series "Dexter," and "NCIS."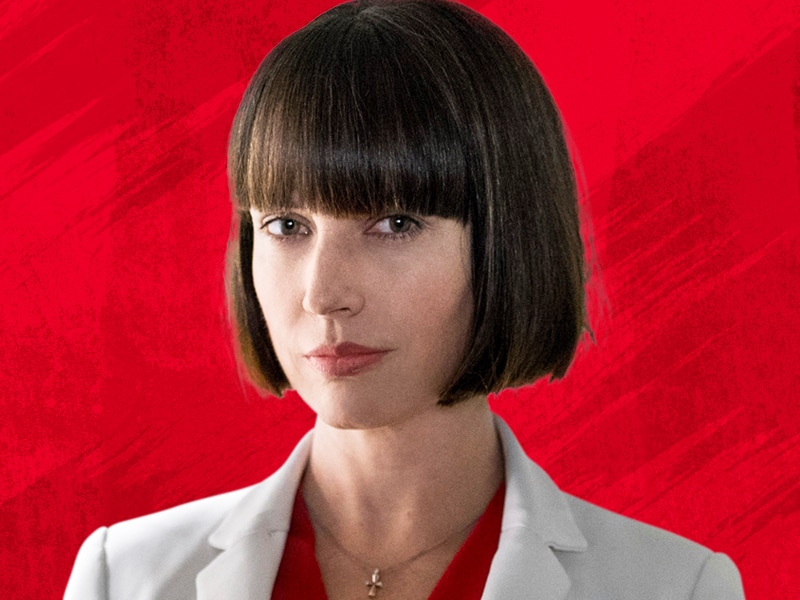 Preacher as Lara Featherstone
Major Crimes as Detective Stephanie Dunn
Better Call Saul as Betsy Kellerman
Hitch as Casey Sedgwick